Vege Friends - Associations - Clubs - Feasts
last updated 2nd May 2006

Cooking Classes


Vegetarian Clubs


Practicing Krishna Consciousness at Home


Vegetarian Teen Magazine


Vegetarian Restaurants


Hare Krishna Food For Life


Hare Krishna Temples and Community Sunday Feasts


Vegetarian Youth


Hare Krishna Youth


Singles - Marriage Compatibility - Marriage

Vegan Resources

---
By popular demand - Looking for a devotee husband or wife?
&
Marriage Synastry
see below
Devotee Meeting-Place Web site - FREE Service:


http://www.angelfire.com/ab7/devoteesmeet/home.html

or HERE
BHAKTI YOGA SINGLES:
This list is for Bhakti Yoga singles. Those who practice Bhakti Yoga are known as Vaisnavas. This list is therefore called Vaisnava Singles.
http://groups.yahoo.com/group/vaisnavasingles
Post a Message: http://groups.yahoo.com/group/vaisnavasingles/post
Vegetarian Singles:
This list is for vegetarian singles. I know it can be difficult to get to know someone. There may not be anyone who can help us to get to know that special someone. We've got the computer now. So signup and start letting people know you're lonely. Don't keep it a secret any longer.
http://groups.yahoo.com/group/vegetariansingles
Post a Message:
http://groups.yahoo.com/group/vegetariansingles/post
Post your singles ads here.
http://www.smartgroups.com/groups/devoteesingles
.....think you've found someone special......
Marriage Compatibility Checking - Synastry
For marriage compatibility analysis bookings
http://www.hknet.org.nz/3-synastry.html
For more information about the system of analysis - the Vedik Kuta system
http://www.hknet.org.nz/synastry9page.htm
For more information about Vedik Marriage Compatibility
http://www.hknet.org.nz/MarriageSynastry4U.html
---
Vegetarian Cooking Classes Throughout New Zealand:

Cooking classes: Auckland, Bay of Plenty, Carterton, Christchurch, Dargarville, Dunedin, Katikati, Kerikeri, Masterton, Napier, Northland, Palmerston North, Rotorua, Tauranga, Thames, Waihi, Wellington.
For other towns not mentioned here, drop us a line and we'll see who is coming through your area

For Australian Venues Click HERE

or Vegetarian Societies World-wide


...


---
Try This Page
For Your
Perfect Suji Halava Measuring - Any Quantity

This is the most Amazing Tool - Try it,
The Proof of the pudding's in the eating.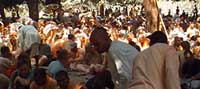 ---
Vegetarian Clubs:
Auckland Veda club.
Auckland University - Wellesley St. campus
Its a simple weekly program that's been running for a few years, at Club space, where we have a vegetarian prasadam lunch and sometimes show a video. Srila Prabhupada's books are available to browse or buy.
For more information contact Auckland temple

Otago University:
Tuesdays, Room 2 Clubs & Socs Bldg, Albany St., Dunedin.
For more info—ph (03) 453-0150 ask for Jambavati

Massey University - Palmerston North:
For details send

Waikato University Hamilton:
2 days per week serving about 100 plates each day.
contact Devadharma dasa for more information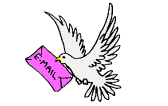 Practicing Krishna Consciousness at Home:
http://www.iskcon.org/kchome/index.html
....need help?
....can we be of service to you?
....contact us here !!!




.

---
VEGETARIAN TEEN MAGAZINE ONLINE
This week saw the launch of a new website aimed at educating and providing support for teenagers who have decided to adopt a vegetarian or vegan lifestyle.
Vegetarian Teen Online Magazine (http://www.vegetarianteen.com) also offers parents advice and information regarding the healthful, life-giving diet their children have chosen. Since much of the site's content is "by teens, for teens," it is also a place where young people can publish their thoughts and experiences relating to vegetarianism.
There has been a dramatic increase in the number of people, especially teenagers, who have turned to vegetarian or vegan lifestyles. Computers and obtaining information from the Internet has also become very popular. Melanie Wilson, owner/editor of both Vegetarian Teen Online Magazine and Vegetarian Baby and Child Magazine (http://www.vegetarianbaby.com), saw an opportunity to offer support and education through the World Wide Web.

---
Vegetarian Restaurants:

FFL Auckland: see add in VegDining.com
FFL Wellington
Higher Taste - ASB Shoreline, 98-104 Victoria Street, Wellington
for more information call


Gopals Vegetarian - Christchurch, Auckland.(Now Food For Life)

East Meets West @ The Loft. ( Auckland, Christchurch, Wellington )


---

Hare Krishna Sunday Feasts - Gatherings:
Auckland: New Varshan - Hare Krishna Community, Next to Huapai Golf Course, Coatsville-Riverhead Highway 28., Kumeu, Auckland.
Phone: 09-412-8075
e-mail:


(numerous nama hattas around Auck)


Carterton - Wairarapa - (Ekatahuna, Woodville, Masterton, Pahiatua, Greytown etc):
e-mail:


Contact: Agnidev dasa or Swaha devi dasi
Phone: 06-379-6579

Christchurch: Hare Krishna Cultural Centre, 83, Bealey Ave., Christchurch.
Phone: 03- 366 5174
e-mail:


Christchurch Loft:

Dargaville and Whangarei: Nrsimha Prasad dasa
Phone: (09) 439-7330
e-mail:

Dunedin: HARE KRISHNA CENTRE
Phone: Ph 03 467 5529 Mobile 025 901 369
e-mail:


Dunedin Loft:

Hamilton: Abhay Charan dasa or Raghava Chaitanya dasa (Hamilton Centre)
Phone: (07) 855 7742 or (07) 856 7608.
e-mail:

,

Gisborne: Bhakta John

Hicks Bay - Contact Bhakta Steve

Katikati - Bay of Plenty: Katikati devotees (Tauranga, Waihi)
Phone: 07-552-0029.
e-mail:

Napier: Hare Krishna in Napier
Phone:
Ohope: (and Whakatane, Opotiki and surrounding areas)
Contact: Yaron and Efrat and friends

Palmerston North:
Details available soon, contact

for now.


Tauranga - Bay of Plenty:
Waihi
Contact: Katikati devotees
e-mail:

Wellington: Sri Sri Nitai Gauranga Temple, Newlands.
Phone: 04-478-4108.
e-mail:

Wellington City: The Loft - Gaura Yoga Centre
Phone: 04- 810-5500.
e-mail:

Whitianga: Coromandal penisular
e-mail:

You want to contact us from where???

See more of the Kiwi Yatra HERE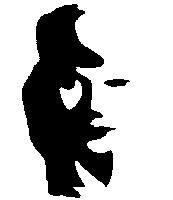 Vegetarian Resource Group for Youths: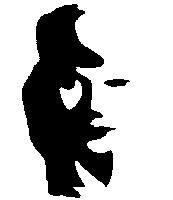 Vegetarian Youth Network: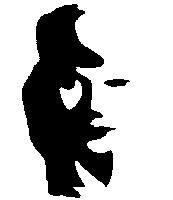 Vegetarian Kids Links from 4Vegetarians: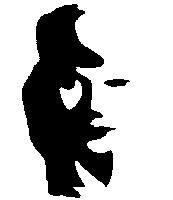 UK Vegetarian Society's Youth pages & links: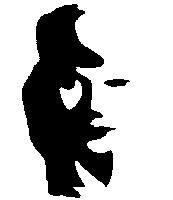 International Vegetarian Union - World Youth pages: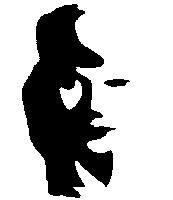 Veggin' Out - kids magazine: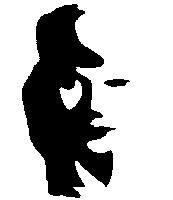 Veggie Penpals - under 17 years of age: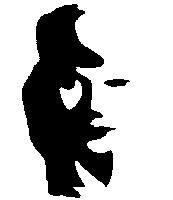 Vegetarian Friendship Circular 4 those 17 years and over: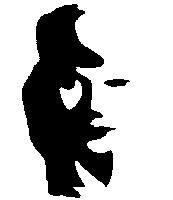 Heaps more Youth - young persons Vege links to discover and get good deal on: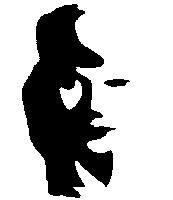 Vege Recipes for the Youth (BEWARE: not pure vegetarian, has eggs, garlic, mushrooms, onion too):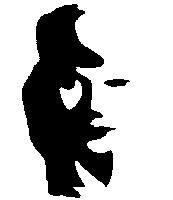 Vegan Animal Friendly Products - Downbound.com - you have to at least check it out


---