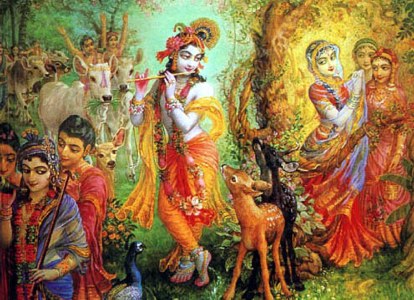 Family Issues with Vegetarianism

updated 3rd December 2004

Pregnancy - Toddlers and their not eating - Pre-schoolers - Teen Nutrition - Senior Citizens Diet & Health
Practicing Krishna Consciousness at Home:
http://www.iskcon.org/kchome/index.html
....need help?
....can we be of service to you?
....contact us here !!!




4 Vegetarians Visiting Families @ Xmas, Thanksgiving, etc.:


Xmas Guide for devotees:


Vegetarians over the Holiday period - looking after them (us - hey me too!!!)
.


WARNING - McDonalds is NOT Vegetarian Friendly:
---
VEGETARIAN TEEN MAGAZINE ONLINE
This week saw the launch of a new website aimed at educating and providing support for teenagers who have decided to adopt a vegetarian or vegan lifestyle.
Vegetarian Teen Online Magazine (http://www.vegetarianteen.com) also offers parents advice and information regarding the healthful, life-giving diet their children have chosen. Since much of the site's content is "by teens, for teens," it is also a place where young people can publish their thoughts and experiences relating to vegetarianism.
There has been a dramatic increase in the number of people, especially teenagers, who have turned to vegetarian or vegan lifestyles. Computers and obtaining information from the Internet has also become very popular. Melanie Wilson, owner/editor of both Vegetarian Teen Online Magazine and Vegetarian Baby and Child Magazine (http://www.vegetarianbaby.com), saw an opportunity to offer support and education through the World Wide Web.

Vegetarian Society for Youth:
http://www.vegsoc.org/youth/
Vegetarianism for Pre-schoolers - meals:
http://vegsoc.wellington.net.nz/Preschol.htm
Vegetarian Nutrition for Teenagers:
http://vegsoc.wellington.net.nz/teen.htm
...sent in by a reader:
I collected these Vegetarian sites mostly for teens. I was looking for vegetarian youth groups in San Antonio since my daughter Sri lives there. But, I found some other vegetarian youth pages and wanted to share them with you all.
Thanks,
C Dasa
San Antonio Vegetarian Society
http://www.geocities.com/SAVSTexas/
Tel: 210.832.9293 SAVS@satx.rr.com
Voice for Animals, Inc.
http://www.homestead.com/animalsvoice/voiceindex.html
Other Vegetarian Teen Groups:
The Vegetarian Youth Network is a grassroots, web-based organization run entirely by, and for, youth who support compassionate, healthy, globally-aware, vegetarian/vegan living. The Network is committed to providing support and encouragement to vegetarian youth through programs that emphasize inter-personal communication and peer support.
http://www.geocities.com/RainForest/Vines/4482/
http://www.teensinfolink.com/index.cfm?page=Con.Goto&link=234350
VegHead Magazine is a publication for and by vegetarian youth. This project is dedicated to the ongoing efforts to improve health of our planet and people through the promotion of the vegetarian lifestyle.
http://members.aol.com/vegheadmag/index/
I am making a page to show all the adults in the world that yes, teenagers care about the world we live in. I am also making this page as introduction to other teens on vegetarianism and love of our world.
http://www.geocities.com/RainForest/4390/
A lot of different links for veggies along with Hare Krsna and the DHARMA organization!
http://www.hknet.org.nz/veg16.html
Everything you ever wanted to know about Veg Teen Life!
http://www.vegetarianteen.com/
Find more links regarding vegetarianism at this site.
http://www.allveggielinks.com/Family.htm

Vegetarian Spiritual Social Welfare
Food For Life Global - serving karma-free meals to the world !!!
http://www.ffl.org/
Other food relief programs of BICI are jointly organized by the Bhaktivedanta Ashram (India) and ISKCON (the International Society for Krishna Consciousness).
Food for Life and other Food Relief charities:
http://www.foodrelief.org/
Iskcon (Hare Krishna) Food For life (Iskcon Food Relief):
http://www.foodrelief.org/iskcon.htm
Bhaktivedanta Ashram:
http://www.foodrelief.org/bhaktivedanta-ashram.htm
Who's behind the scenes:
http://www.foodrelief.org/volunteers.htm
Iskcon and Tirupathi Tirumala Devasthanams "Akshaya Patra" project in India:
http://www.tirumala.org/saptagiri/052002/food.htm
Report to Srila Prabhupada............
http://home.earthlink.net/~jagadish/vyasa/fflg.html
......in Australia:
http://www.iskcon.qld.edu.au/fflife.htm
Pictures of Food Distribution in India:
http://www.fov.org.uk/india/food.html


---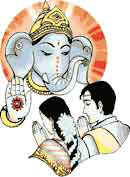 Marriage Compatibility Checking


(....want a vegetarian or wanna kiss something with dead meat in its mouth....... Mmmmm-wah???)



Much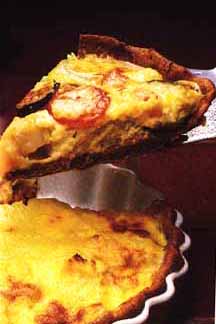 Nicer


---

A page explaining the reasons why devotees of Lord Sri Krishna avoid certain things in the daily practices of our Krishna conscious life-style. By so doing, free from the bondage of these four items or acts enables devotees to be situated in spiritual consciousness. Read what these four pillars in society are, understand their implications, learn about how to discriminate what is binding and what frees one from karma (action and reaction) There are many nice stories, analogies, and facts here, and some helpful links too.



---


Vegetarian Recipes for Xmas Archive
http://www.vegsoc.org/cordonvert/recipes/christmas.html
NOTE: some of the resources here are not sattvik, but ideas are in abundance...
Vegetarian Christmas Recipes
http://christmas.allrecipes.com/directory/1425.asp
Vegan & Vege Xmas Recipes
http://vegweb.com/food/events/index-xmas.shtml
Top 10 Survival Tips for a Vegetarian Christmas
http://www.vegsoc.org/news/1997/topten.html
Xmas Guide for Devotees to have a "Nice Xmas" with their/our families.
http://www.hknet.org.nz/xmasguide.html